Sharon Regional Offers Tips to Help Get Mentally and Physically Prepared for Back to School
August 29 2017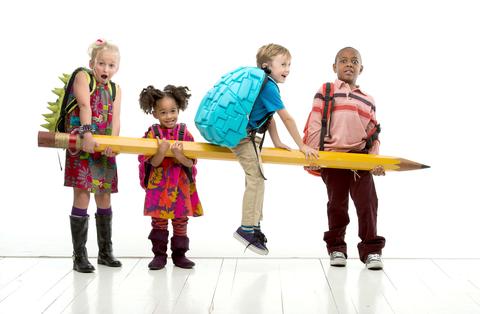 As summer winds down and students are returning to school, it's never been more important to buckle down and get organized – especially as it relates to your child's health. Between scheduling carpools and making dorm-room shopping trips, it's easy for things to slip through the cracks.
That's why it is important for physicians to use back-to-school as an opportunity to check in with my patients and their families about health and wellness tips to keep in mind during this hectic time of year.
Required examinations and immunizations: Most, if not all, schools in the country require students to have updated shot records, and if your student is also an athlete, he or she will need a physical before getting back onto the field or court. Doctors' offices get very busy this time of year, so be sure to schedule your checkup appointments well in advance.
Early to bed, early to rise: With some schools starting the day as early as 7 a.m., students will have to get back in the habit of getting proper rest for the day ahead. That means restricting the hours that your child spends staying up late watching Netflix or Snapchatting with friends. Parents should do all they can to make sure children are getting at least eight hours of shut-eye each night.
Healthy diet and exercise: Electronics aren't the only source of tired teens. Researchers have found that kids that drink soda, do drugs, or lack physical activity have more trouble sleeping than students that avoid these unhealthy habits. Encouraging your children to change these behaviors will let them stay focused in and out of the classroom.
Mental wellness: Parents should also take an active role in a child's mental health. Transitioning back into such a structured routine with academic pressures and athletics is difficult, and students can sometimes have trouble juggling it all. If you notice a change in your student's energy, eating, or sleep, it's important to ask them what's going on, and if need be, seek out a healthcare provider for a professional opinion. A healthy mind is just as important as a healthy body.
Going back to school is an important milestone each year, so don't miss this opportunity to reflect and evaluate your family's health for the coming year. Remembering these easy tips should make for an easier transition until next summer! To find a doctor or schedule an appointment with a physician on the medical staff at Sharon Region Medical Center, call 800-488-5959 or visit Steward DoctorFinder™.
About Sharon Regional Medical Center
Sharon Regional Medical Center is your community healthcare provider; a 220 licensed, acute care bed hospital with 19 satellite centers throughout the region. As a Joint Commission accredited hospital, Sharon Regional Medical Center proudly offers specialized services including the Heart and Vascular Institute, emergency heart attack/stroke treatment, cancer care, orthopedics/sports medicine, minimally invasive surgery, bariatric surgery, emergency care, a women's center, and a breast care center. For more information visit, www.sharonregionalmedical.org.
About Steward Health Care
Steward Health Care is a fully integrated national health care services organization committed to providing the highest quality of care in the communities where our patients live. Steward owns and operates 18 community hospitals across four states, serves over 800 communities, and has more than 23,000 employees. The Steward network includes more than 25 urgent care centers, 42 preferred skilled nursing facilities, substantial behavioral health offerings, and more than 3,700 beds under management.
The innovative, community-based Steward Health Care Network includes more than 4,500 physicians who care for approximately 2 million patients annually. Steward Medical Group, the company's employed physician group, provides more than 1 million patient encounters per year and manages Steward Home Care and Hospice with 300,000 and 35,000 patient encounters respectively. Steward's unique health care service delivery model leverages technology and care coordination to keep patients healthier and in the community. Steward is recognized as one of the nation's leading accountable care organizations. Steward hospitals have received the country's top awards for quality and safety.
The Steward Hospital Group is comprised of: Sebastian River Medical Center (Sebastian, FL), Wuesthoff Medical Center (Melbourne, FL), Wuesthoff Medical Center (Rockledge, FL), Carney Hospital (Dorchester, MA), Good Samaritan Medical Center (Brockton, MA), Holy Family Hospital (Haverhill, MA and Methuen, MA), Morton Hospital (Taunton, MA), Nashoba Valley Medical Center (Ayer, MA), New England Sinai Hospital (Stoughton, MA), Norwood Hospital (Norwood, MA), Saint Anne's Hospital (Fall River, MA), St. Elizabeth's Medical Center (Brighton, MA), Hillside Rehabilitation Hospital (Warren, OH), Northside Medical Center (Youngstown, OH), Trumbull Memorial Hospital (Warren, OH), Easton Hospital (Easton, PA) and Sharon Regional Medical Center (Sharon, PA). Additional information is available at www.steward.org.