Heart and Vascular Center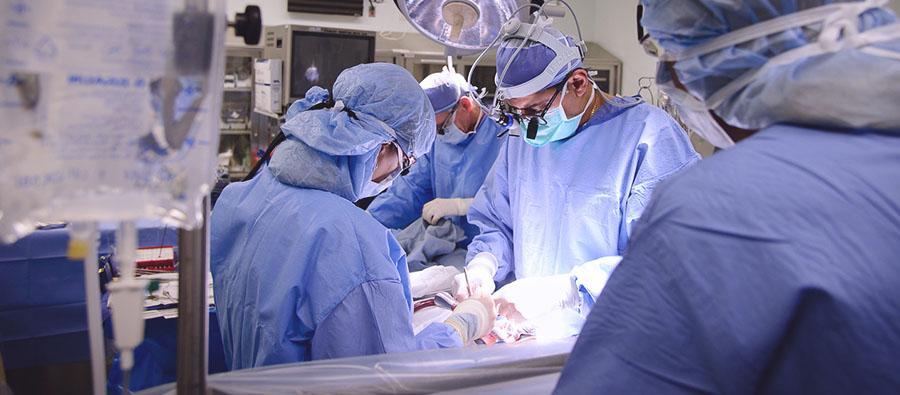 We are here to help you find what you need.
At Sharon Regional Medical Center, we offer patients high quality advanced technology, compassionate care and skilled, knowledgeable staff trained in all areas of heart and vascular care.
When seconds count, it's good to know that Sharon Regional Medical Center's Advanced Cardiology team is ready to care for you and your loved ones by providing comprehensive heart care services right in your back yard.
Sharon Regional's heart care program is nationally recognized for our standard of care.  And we've recruited a team of highly skilled cardiologists and cardiac surgeons who can quickly and accurately diagnose and treat a wide variety of heart diseases using the most sophisticated techniques available.
From diagnosis and intervention through surgery and rehabilitation, our advanced cardiology program offers the highest level of cardiac care available in the region. The best part is you can remain close to home when you need it most. 
DIAGNOSTIC TESTING: 
Our expert physicians can diagnose and treat a wide spectrum of cardiac diseases using some of the most sophisticated, minimally invasive techniques in the region.  Some of these include:
• Cardiac Stress Testing
• Echocardiography
• Cardiac Monitoring
• Cardiac MRI and Cardiac CT Technology
CARDIAC AND ELECTROPHYSIOLOGY (EP) SERVICES:
As part of our integrated cardiac program, our onsite facility is staffed by specially trained physicians, registered nurses, and technicians who use state-of-the-art techniques to quickly and accurately diagnose and treat various forms of heart disease without surgery.  Including:
• Catheterization
• Stents
• Heart Attack Care
• Tilt Table Testing
• Atrial Fibrillation (AFib) Management and Treatment
• Cardiac Ablation Procedures including Cryoablations
• Biventricular Cardiac Implants
• Defibrillators
• Pacemaker Implants
• Pacemaker Clinics (Remote Monitoring)
Electrophysiologists:
Maninder Bedi, M.D.
Glen Miske, M.D.
Christopher Kolibash, M.D.
INTERVENTIONAL PERIPHERAL VASCULAR LAB:
Vessel restrictions can occur in our arms and legs.  Our cardio-vascular teams use state-of-the-art techniques to provide the area's best treatment options for patients suffering from vascular problems in the extremities.