Employing Data, Steward Health Care Partners with Blue Cross to Eliminate Inequities in Care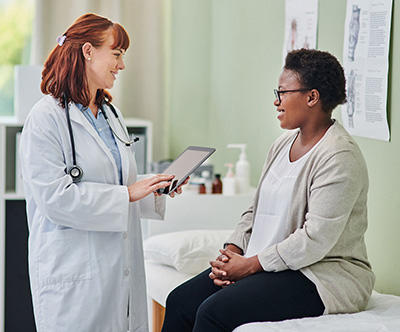 BOSTON, MA – News Service of Blue Cross Blue Shield of Massachusetts published a new article today highlighting how Steward Health Care Network is partnering with Blue Cross Blue Shield of Massachusetts to improve care for all patients and tackle health inequities through the use of data.
Read the full article HERE.
Key excerpts below:
Dr. Joseph Weinstein, a cardiologist who is Steward Health Care Network's chief physician executive, is passionate about providing quality, equitable care – but structural inequities mean his patients do not always have equitable access.

[…]

In partnership with Blue Cross Blue Shield of Massachusetts, Steward is working to identify and address these types of barriers, which often lead to inequities in care, in order to improve the health of all of its patients.

"We think the partnership between Steward and Blue Cross Blue Shield is extraordinarily powerful and helps us begin the journey to ensuring high-quality health care for all patients."

The state's largest health plan has a similar goal: "At Blue Cross, we are working to eliminate racial and ethnic inequities in care for our nearly 3 million members because we believe everyone should have access to high-quality, affordable health care," said Blue Cross Senior Director of Health Equity Deanna Fulp. "We are taking action through collaborative efforts with provider partners like Steward Health Care Network to achieve equitable access, care and outcomes."

To start, Steward Health Care Network is addressing racial disparities in two priority areas: cancer screenings and the care and treatment of patients with diabetes and hypertension.

For example, the health system is exploring potential solutions to increase mammography access, such as bringing a mobile mammography unit out into the community, offering in-office screening hours on evenings and weekends, and publishing results in several different languages.

[…]

Data also helps you understand if the solutions you have implemented are working, explained Virginia Rego, Steward's national executive director of quality. "Data is the underpinning of all of this work. We are focused on having accurate, timely measurement so we can know if what we're doing is having an impact."

This includes both quantitative data—such as health outcome measures related to cancer screenings and the management of diabetes and hypertension provided by Blue Cross—as well as qualitative data from patient focus groups and surveys.
About Steward Health Care 
Nearly a decade ago, Steward Health Care System emerged as a different kind of health care company designed to usher in a new era of wellness. One that provides our patients better, more proactive care at a sustainable cost, our providers unrivaled coordination of care, and our communities greater prosperity and stability.
As the country's largest physician-led, tax paying, integrated health care system, our doctors can be certain that we share their interests and those of their patients. Together we are on a mission to revolutionize the way health care is delivered - creating healthier lives, thriving communities and a better world.
Steward is among the nation's largest and most successful accountable care organizations (ACO), with more than 5,500 providers and 43,000 health care professionals who care for 12.3 million patients a year through a closely integrated network of hospitals, multispecialty medical groups, urgent care centers, skilled nursing facilities and behavioral health centers.
Based in Dallas, Steward currently operates 39 hospitals across Arizona, Arkansas, Florida, Louisiana, Massachusetts, Ohio, Pennsylvania, Texas and Utah.