School of Radiography at Sharon Regional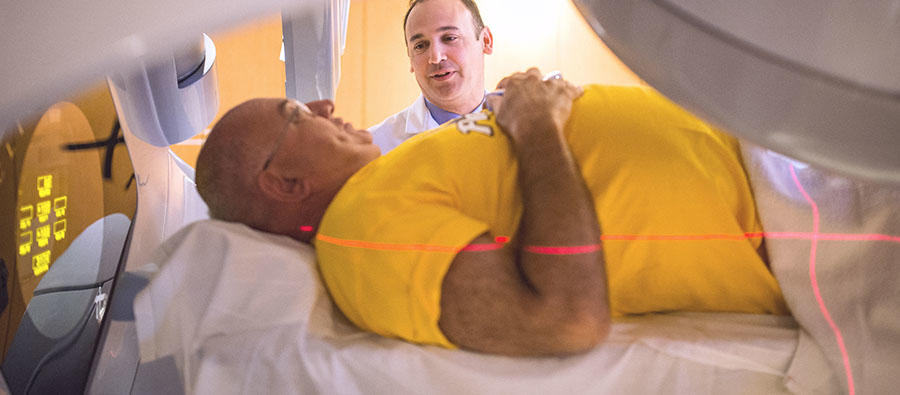 http://content.steward.org/sites/default/files/inline-images/SOR-5%20Program%20Effectivenss%20data%202018.pdf

About the School of Radiography at Sharon
The School of Radiography Program is based on Sharon Regional Medical Center's long-term commitment to educational programs in the health care field. Education in the radiologic sciences began in the 1950s when the hospital was approved for a one-year program. In 1959, it was approved for a two-year program.
Radiography is the art and science of using radiation to provide images of the tissue, organs, bones and vessels that comprise the human body. These images may be recorded on film or displayed on a video monitor. A radiographer is an essential member of the health care team. The body part of the patient must be accurately positioned, and only the amount of radiation necessary to produce a quality image must be applied. These are two important aspects of the responsibilities of the radiographer.
Mission
The School of Radiography at Sharon Regional provides education for students in the radiologic sciences to be qualified entry-level radiographers. The program strives to provide the highest quality education and patient care that stresses compassion, competency, respect and dignity of all people.
The School of Radiology at Sharon Regional is accredited by The Joint Review Committee on Education in Radiologic Technology. JRCERT is dedicated to excellence in education and to quality and safety of patient care through the accreditation of educational programs in radiation and imaging sciences. JRCERT is recognized by the United States Department of Education to accredit educational programs in radiography and radiation therapy. The JRCERT awards accreditation to programs demonstrating substantial compliance with these standards.
Joint Review Committee on Education in Radiologic Technology
20 North Wacker Drive, Suite 2850
Chicago, IL 60606-3182
(312) 704-5300
Why Choose Us?
24-month hospital-based certificate program

Fully accredited by the Joint Review Committee on Education in Radiologic Technology (JRCERT)

10/1 student/educator ratio

Hands-on clinical experience in progressive settings

Rotations to additional sites based on clinical assignments

Articulation with Butler County Community College (BC3) to concurrently obtain a certificate in Radiography and an Associate's Degree within two years

Articulation with Clarion University in a 2+2 Baccalaureate program
Admissions
Applicants to the School of Radiography at Sharon Regional are selected in accordance with federal and states laws without regard to color, race, creed, age, sex, religious affiliation or national origin. Disabilities that are not related to bona fide occupational qualifications will not be considered as deterrents to selection of persons.
Applications with transcripts will be received only from September 1 through February 1.
For more information or an application, please contact:
Douglas L. Rice BS, CNMT, RT(N), NCT, CRA
Director of Medical Imaging
740 East State Street, Sharon, PA 16146
O: 724-983-7273  |  C: 724-301-5946  |  F: 724-983-7307 
[email protected]
Downloads