Maternity Services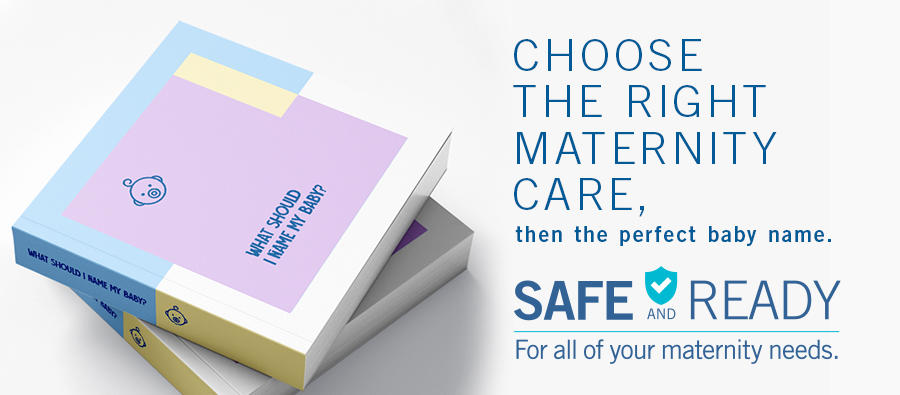 Our world-class, safe and ready maternity program will give you and your baby all the care and expertise you need. So you can focus on all the other fun decisions that expectant parents get to make.
Experienced Women's Care team at Sharon Regional Women's Center 
Introducing Signature Maternity at Sharon Regional 
Our new Signature Maternity Care program is designed to create a special birthing experience that begins at 22 weeks of pregnancy and is tailored to fit your unique needs.  The program features a Nurse Navigator and Lactation Consultant who is available to answer your questions from "how do I register" to "how to design a birth plan".  Also, our in-room services now features:
Upgraded meals for your and your support person
Fully stocked nourishment center 
Candlelit steak dinner for two
Welcome baby kit 
New mom care kit.
Call 724-983-5560 for more information. 
Having a baby is one of life's most joyous experiences. Thousands of babies have begun their life in our comfortable and welcoming environment. At the Women's Center, we're here to make the most memorable nine months of your life go smoothly and help your pregnancy be a healthy one. We welcome you—and your little one—to come to our facility. And if your newest addition needs help getting a healthy start in life, we offer a Level II nursery with a higher level of care.
We know this is a special time and offer you some special comforts, like:
10-bed Level I Nursery

6-bed advanced care Level II Nursery, if your baby requires a higher level of care

3 LDRP suites and C-Section delivery suite

Antepartum care and testing

Jacuzzi

A strong team that includes nurses with more than 20 years of experience, many with advanced certification in obstetric nursing

Comfortable, private rooms each with their own bathroom

Room service meals and complimentary meal passes for new dads

An internationally board certified lactation consultant

Childbirth education and breastfeeding classes
Free WiFi
During the hospital stay, our nurses teach new moms the basics of infant care, from how to feed and diaper their newborn to when to call the doctor. To ensure a healthy start, our nurses are available to assist mothers and babies with breastfeeding. We take time to answer all of your questions and we have years of experience to help put you at ease.
Sharon Regional is proud to be a Blue Distinction Center+ for Maternity Care, which means that we meet requirements that align with principles that support evidence-based practices of care. Blue Distinction Centers+ for Maternity Care, an expansion of the national Blue Distinction Specialty Care program, are hospitals recognized for delivering quality, affordable specialty care safely and effectively, based on objective measures developed with input from the medical community. To receive a Blue Distinction Centers+ for Maternity Care designation, a hospital must also meet requirements for cost efficiency.
Our Team
Gabriella Brown, BSN, RN, IBCLC