Orthopedic Services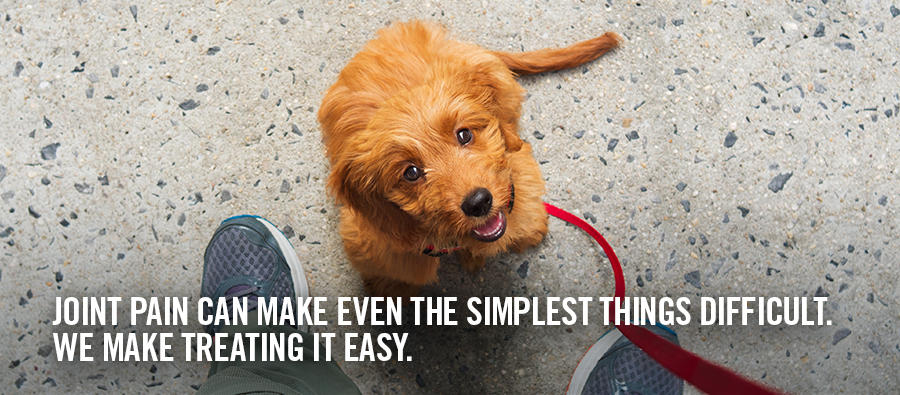 Relief for your bone and joint pain begins at Sharon Regional Medical Center, proudly serving our Shenango and Mahoning Valley communities.
Orthopedic Surgeons Specializing in Joint Pain, Spine Care and Rehabilitation
At Sharon Regional our orthopedic specialists make relieving your pain our priority. Whether you're dealing with a recent injury, or have been living too long with a chronic condition, there's no need to suffer any longer.
Preparing for Joint Replacement Surgery
In just three steps, we'll see you through every phase of care, from pre-op education through your last inpatient therapy session.
Discovery:
The more informed you are, the better your experience. A few weeks before your surgery, you'll meet one-on-one with our orthopedic clinical manager, where you'll learn all about your procedure, hospital stay and postoperative care, plan for a smooth transition home, and ask any and all questions to feel confident and prepared. For your convenience, we'll also take care of all pre-admission testing in that same appointment.
Surgery:
On the big day, you'll check into your room on our dedicated orthopedic floor, where your surgeon will make sure you're comfortable and review what to expect before, during, and immediately after your procedure. The board-certified specialists at Sharon offer minimally invasive joint replacement solutions whenever possible, including the anterior hip approach—a muscle-sparing alternative to traditional procedures. These techniques often offer less pain, faster recovery, and a more functional, natural-feeling joint.
Recovery:
Everyone's a little different, but on the first day, you'll work with a physical therapist to get up and get moving. The next day, you'll attend group physical therapy, building camaraderie with your floor mates.
Spine Care
Persistent back or neck pain? You're not alone: experts estimate that nearly 80% of U.S. men and women will be affected by back and neck pain at some point in their lives. Many medical offices offer a single approach to treatment—spine adjustments, therapy exercises, or injections. Our comprehensive program, on the other hand, combines a multidisciplinary team under one roof and offer three ways to heal:  
Physical Therapy: We use a variety of progressive techniques like the McKenzie Method, which helps centralize the pain to target symptoms and bring rapid relief followed by strengthening exercises to stabilize the spine, and design a program you can use on your own to prevent and treat future problems.

Pain Management: Our Interventional Pain Management Center (across from the hospital) offers a wide range of advanced options to treat degenerative disc disease, herniated discs, chronic neck and back pain, and more. Learn more about Sharon Regional's pain management care HERE. 

Surgery: We almost always start with a non-surgical approach to care, but when surgery is your best solution, we offer a variety of procedures to help you find long-term relief. We specialize in minimally invasive spine surgery, including kyphoplasty to repair fragility fractures caused by osteoporosis.
Rehabilitation & Therapy
Working closely with you and your primary physician, Sharon Regional's inpatient and outpatient Rehabilitation Therapy Services team will design a tailor-made plan to help treat your pain, restore function, and get you back to your active life. Personalized programs to get you moving like you used to can include:
Physical Therapy:
Our therapists provide detailed evaluations and dynamic strength-and-conditioning exercises for arthritis, orthopedic trauma, osteoporosis, and other bone and joint injuries. We're the only rehabilitation program in Shenango and Mahoning Valley to feature the Biodex—a specialized isokinetic strength testing machine to help you safely return to work, sports, and everyday life.
Occupational Therapy:
Therapists help you regain the ability to perform daily tasks and improve quality of life following an illness or injury. They simulate functional indoor and outdoor activities such as bathing, grooming, meal planning, and housekeeping, as well as transferring in and out of a car.
Post-operative Therapies:
During your stay, you'll continue your one-on-one sessions and join your floormates for group therapy.
Other Specialized Programs: 
Sharon Regional Regional Medical Center also offers Aquatic Therapy, Kinesio Taping, Pain Management, Pediatric Rehabilitation.
​Learn more about our continuum of Rehabilitation Therapy Services HERE.
Sports Medicine
Our Sports Medicine Program is under the medical direction of board-certified orthopedic surgeon, James Boniface, M.D., who previously served as team physician for two of Youngstown's hockey teams—the Steelhounds and the Phantoms. Our Sports Medicine team works with both youth and adults to reduce pain from general, sports, or work-related conditions or injuries.
Caring for an injured athlete is more than just applying a brace. Our programs typically combine therapeutic exercise with education and self-management techniques to speed healing and prevent re-injury. Manual therapy and methods such as ultrasound and electrical stimulation may also be used to support recovery.
Sharon Regional proudly provides full-time athletic training services to Sharon, Hickory, Farrell, and Mercer High Schools, along with Brookfield High School in Ohio. Our Certified Athletic Trainers (ATCs) are trained to handle life-threatening injuries such as head and neck trauma, while helping keeping these athletes well-conditioned and free from injury. To learn more about implementing this important athletic training program at your school, call (724) 983-5444.
Learn more about Sharon Regional's Sports Medicine Services HERE.