Emergency Care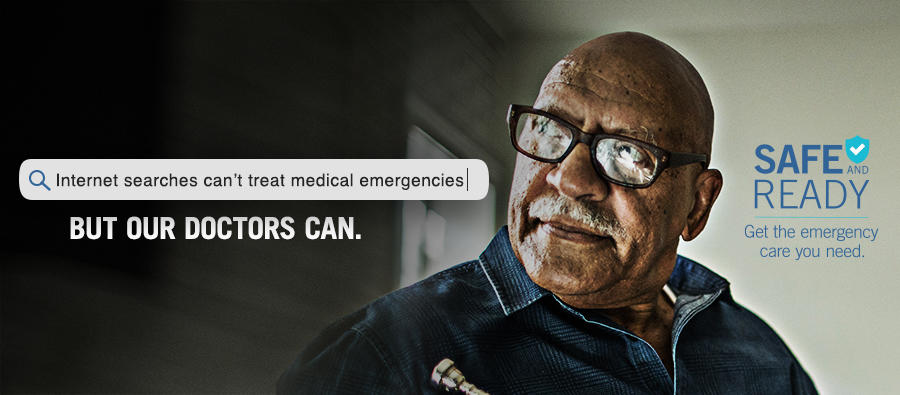 Our safe and ready Emergency Department combines world class medical expertise with first-in-class safety protocols so you'll get the right care, treatment, and attention you need – right here in our hospital.
Sharon Regional Medical Center provides emergency care services when you need them most. Our 24 Hour Emergency Services are the Best in Mercer County
Sharon Regional Medical Center's model of care delivery within the ER is known as PhysicianFirst, which places the physician at the beginning of the emergency care treatment process. This results in significant improvements in patient care, safety and satisfaction.
---
The Emergency Care Center was the first in Mercer County to provide the following emergency medicine programs:
Chest Pain Emergency Center (Accredited by the Society of Cardiovascular Patient Care)

Brain Attack/Stroke Center (Accredited by The Joint Commission)

Trauma Response Team

Cardiac Response Team

Winner EMS Educational Institute

Telemedicine & Neurolink--Linking to specialists at other hospitals via computers and telephone lines

PhysicianFirst Model (Physician in Triage)
We also offer the region's only advanced care for heart attacks. Our Emergency Care Center is specially equipped to diagnose and rapidly treat patients with symptoms of a heart attack. A team of highly specialized doctors, nurses, and technologists are on call 24 hours a day, 7 days a week to respond at a moment's notice. EMS providers begin needed testing for patients who may be having a heart attack prior to the patient arriving at the Emergency Care Center. Their communication with the hospital activates Sharon Regional's heart team to arrive quickly to open the blocked artery causing the heart attack.
If you are experiencing any symptoms of a heart attack, call 9-1-1 or go to the nearest emergency room.