Vein Center
The Vein Center at Sharon Regional Medical Center is a one-stop solution for vein problems.
Vein Center
2395 Garden Way
Hermitage, PA 16148
724-347-2546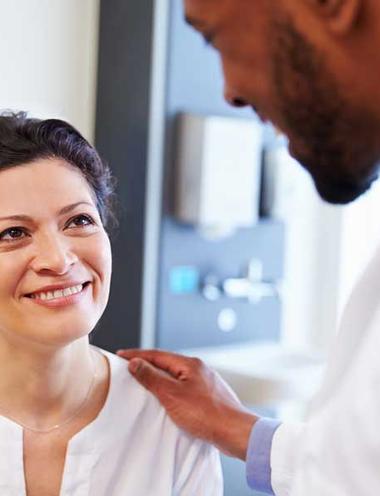 The experienced team of specialists and support staff at the Vein Center at Sharon Regional Medical Center offers a comprehensive, multi-disciplinary approach for the diagnosis and treatment of both acute and chronic vein conditions.
The Vein Center professionals provide diagnosis and treatment, as well as long-term follow-up care for patients with the following vein conditions:
Current or previous blood clot in the leg veins or lung, and suffering from long term complications

An IVC filter that needs to be removed

Unsightly spider (thread) veins or large varicose veins

Leg swelling

A leg wound or ulcer that is hard to heal
Our treatment includes catheter-based, non-surgical interventions for the following:
Clot removing strategies that use multiple techniques to dissolve and break up clots

Injection sclerotherapy and laser treatment of varicose veins, both for cosmetic and medical indications

Removal of Inferior Vena Cava (IVC) filters even those that have been in place for many years

Opening up chronically blocked veins using balloons and stents under intravascular ultrasound guidance

Treatment for pelvic congestion syndrome
Does my insurance cover treatment?
Most insurance companies cover treatments for varicose veins that are medically necessary and in cases where conservative therapy with "compression" stockings has failed. Any treatment for cosmetic purposes, including sclerotherapy, is not usually covered.