SHARON REGIONAL RECEIVES TOP RANKING FOR PATIENT SAFETY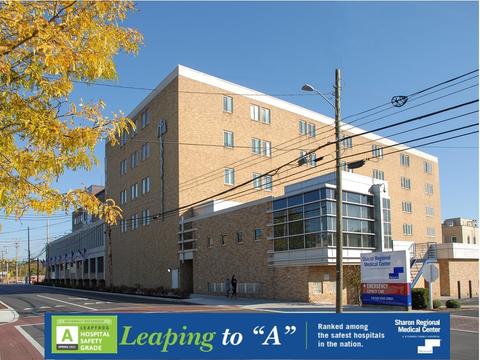 Sharon Regional Medical Center – a physician-owned and led hospital within Steward Health Care – has been awarded the top "A" grade for patient safety by the Leapfrog Group, which as part of its Leapfrog Hospital Safety Grade evaluates more than 2,600 hospitals on how well they keep patients safe from harm.
Sharon Regional is among eight Steward Health Care facilities to receive this top honor for Spring 2021.
The single-letter grade is derived from up to 27 national patient safety measures from the Centers for Medicare & Medicaid Services (CMS) and the Leapfrog Hospital Survey, as well as information from other supplemental data sources – a methodology that has been peer reviewed and published in the Journal of Patient Safety.
Steward Health Care attributes its top grades to the network's strategic investment in quality initiatives, staff training and technology that enhances patients' experience and empowers frontline healthcare heroes to provide world-class care.
"Steward Health Care is firmly committed to the safety of our patients and betterment of our overall community, with our A-grade hospitals offering best-in-class practices and key learnings that are being implemented across our entire network," said Sanjay Shetty, MD, president of Steward North America.