Steward Medical Group Welcomes Mark Suzuki, MD, MBA, FACS, Cardiothoracic Surgeon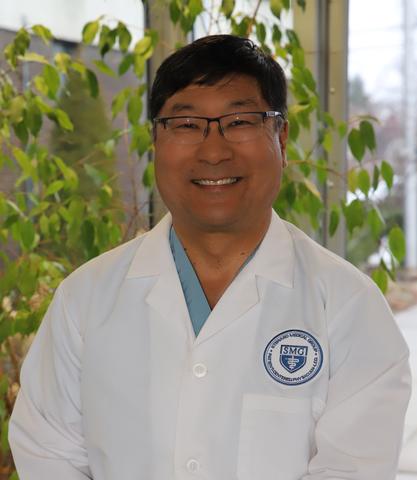 Steward Medical Group Welcomes
Mark Suzuki, MD, MBA, FACS, Cardiothoracic Surgeon
The addition of Dr. Suzuki increases access to exceptional
Cardiothoracic and Cardiovascular Surgery in the Valley.
(Warren, OH and Sharon, PA – May 15, 2023) –Steward Medical Group is pleased to announce the addition of Mark Suzuki, MD, MBA, FACS, Cardiothoracic Surgeon to their Cardiothoracic Specialty Practices in Warren, OH and Sharon, PA.   Dr. Suzuki has joined the medical staff at Sharon Regional and Trumbull Regional Medical Centers.
Mark Suzuki, MD, MBA, FACS, is board certified in Cardiothoracic and General Surgery and has specialized clinical training in both cardiothoracic and cardiovascular surgery. Dr. Suzuki earned his medical degree from George Washington University School of Medicine in Washington, DC. He completed a General Surgery Residency at University of California Davis-East Bay, a Thoracic Surgery Residency at Allegheny General Hospital Medical College of Pennsylvania, and a Cardiothoracic Surgery Fellowship at Kaiser Permanente San Francisco.
Dr. Suzuki's clinical interests include Coronary Artery Bypass Surgery, Total Arterial Coronary Artery Bypass Surgery, Minimally Invasive Coronary Artery Bypass Surgery, Mitral Valve Surgery, Aortic Valve Surgery, Arrhythmia Surgery, and Pacemakers. He is accepting new patients at Steward Cardiothoracic Specialists, Sharon Regional, and Steward Heart and Vascular, Trumbull Regional.
"We are pleased Dr. Suzuki has decided to join Steward and provide advanced cardiothoracic and cardiovascular surgical care to the Shenango and Mahoning Valleys," said Bob Rogalski, Sharon Regional President.  "He was known for creating award-winning cardiac surgery programs in the greater Pittsburgh area is now bringing the same excellence to our valleys." Cindy Russo, Trumbull Regional President added, "Dr. Suzuki brings a tremendous amount of experience to both Trumbull and Sharon Regional Medical Centers and has chosen to join Steward Medical Group giving our communities increased access to high-quality, cardiothoracic surgical care."   
Dr. Suzuki will maintain office hours Monday through Friday and has begun accepting new patients in Sharon, PA and Warren, OH.  To schedule an appointment at the Sharon, PA location, call 724-983-7200 or for the Warren, OH location call 330-841-9020.