Steward Health Care joins a Partnership with the Defense Department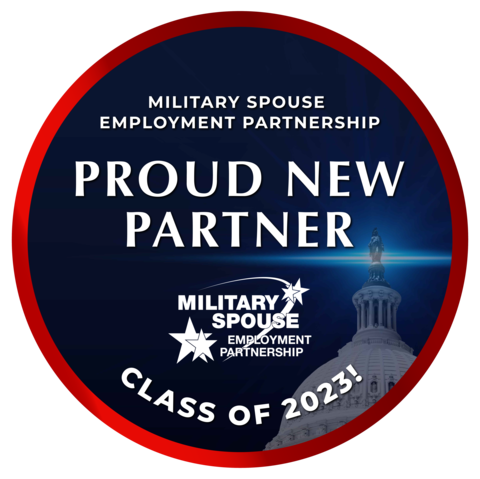 For Military Spouse Employment Partner Consideration
Steward Health Care joins a partnership with the Defense Department
On Oct. 18, 2023, Steward Health Care will join the Defense Department Spouse Education and Career Opportunities program and Military Spouse Employment Partnership for an induction ceremony and annual event in Alexandria, Virginia. Steward Health Care joins more than 70 new partners to MSEP — bringing the number of employers to more than 700.
Military spouses have long struggled with maintaining employment due to PCS moves and other challenges associated with military life. Unemployment among military spouses stood at 21%, according to the 2021 Survey of Active-Duty Spouses. The same year, overall civilian unemployment was 5.3%, according to the Bureau of Labor Statistics.
MSEP connects military spouses with hundreds of partner employers who commit to recruiting, hiring, promoting, and retaining military spouses. Since its inception in 2011, MSEP employers have hired more than 275,000 military spouses.
Providing opportunities to spouses for meaningful employment strengthens financial stability among military families, which promotes force retention and military readiness which are essential to national security.
"Steward Health Care honors veterans and their families. We recognize and thank them for their service and are proud to be a part of this partnership," said Patrick Lombardo, Executive Vice President of Human Resources at Steward Health Care.
For those interested in viewing Steward Health Care's induction into the partnership, the DOD will livestream the Welcome Remarks and Induction Ceremony on the Military OneSource and Spouse Education and Career Opportunities Facebook pages, and the Military OneSource YouTube channel at 2:30 p.m. EDT.
###
About Spouse Education and Career Opportunities
The Defense Department established the Spouse Education and Career Opportunities program to provide education and career assistance to military spouses worldwide, offering free comprehensive resources and tools designed to help spouses meet their career and education goals. Resources include free career coaching services, the My Career Advancement Account Scholarship, the Military Spouse Career Accelerator Pilot and the Military Spouse Transition Program.
About Steward Health Care 
Nearly a decade ago, Steward Health Care System emerged as a different kind of health care company designed to usher in a new era of wellness. One that provides our patients better, more proactive care at a sustainable cost, our providers unrivaled coordination of care, and our communities greater prosperity and stability. 
 
As the country's largest physician-led, minority-owned, integrated health care system, our doctors can be certain that we share their interests and those of their patients. Together we are on a mission to revolutionize the way health care is delivered - creating healthier lives, thriving communities and a better world. 
 
Steward is among the nation's largest and most successful accountable care organizations (ACO), with more than 5,500 providers and 43,000 health care professionals who care for 12.3 million patients a year through a closely integrated network of hospitals, multispecialty medical groups, urgent care centers, skilled nursing facilities and behavioral health centers. 
 
Based in Dallas, Steward currently operates 33 hospitals across Arizona, Arkansas, Florida, Louisiana, Massachusetts, Ohio, Pennsylvania, and Texas.